The heart-warming adventures of an All-American family that DX together.

Join Mom, Dad, Susie, and Billy as they travel the world via their shortwave radio!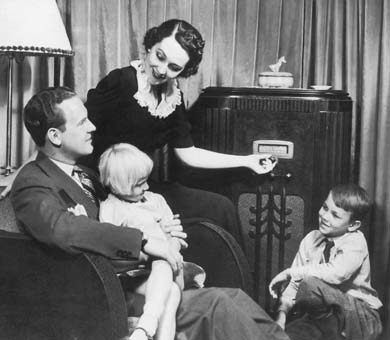 "This reminds me of my childhood." - Rev. Pat Robertson
"An inspiring story for all ages." - The Wall Street Journal
"The only thing they're missing is a dog!" - Lassie


Ideas for future issues of
The Radio Family are welcome.
Send to:
editor (you know what symbol goes here) BLANDX period com

Or, use this blank template
to create your own story lines!
Send them to us and we may use them!
The Radio Family is a subsidiary of The BLANDX Corporation. All Rights Reserved.