QSLs AND OTHER GOODIES

Editor: Ray Framus
ALBANIA Radio Albania 7445 F/d Really Bad Acne card and application for the 2010 Miss Albania contest. Apparently they're trying to avoid a repeat of what happened last year. (Lentejas)
ANTARTICA LRA36 15476 F/d card. First in ten of new series on the internal organs of penguins. Really cool! (Hollister)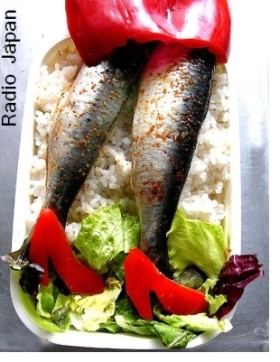 CONGO DR Radio Candip 5060 Veri-letter and f/d card from station mgr Pierre LeFronds. This was a pleasant surprise, as I've never sent them a reception report or so even much as heard them. But v/s explained that he's been following my loggings in BLANDX and is sure that I will hear them someday and wanted to get the veri out of the way since he had some free time.(Finelli) You're joking, right? (ed)
IRAN VOIRI 9770 f/d letter & nice selection of carpet samples in just 1001 nights. (Mann) Same here, but one of the samples had mold spots. (Bradbury)
MOROCCO RTVMarocaine 15575 F/d Khalid el Mardi card, #1 of 10 in the Famous Pickpockets of Marrakesh series. V/s Big Louie said his wife really liked the earrings I enclosed. Hmmmm I usually do attach IRCs to my report with a couple of paper clips. (Dernoff) - Big Louie, huh? Sounds like Little Louie put on some weight. (ed)
SOUTH AFRICA Sentech 15770 F/d Entrance to Broom Closet In Transmitter Building card in 6.25 weeks - first in new series of six cards with pictures from the Meyerton site. (Hollister) 9725 Unused Filing Cabinet In Corner card in 33d (Kyle) 11770 Right-most Urinal in Transmitter Building Men's Room (Finelli)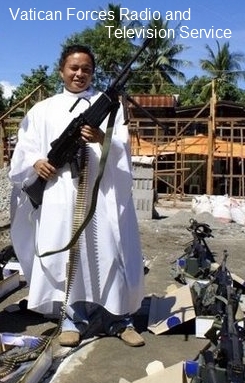 VATICAN CITY Vatican Forces Radio and Television Service 9775 F/d Father Joaquim Keeps The Peace card in 35 days for Latin report. This for their broadcasts to forces stationed in the Southern Baptist strongholds in north Texas. (Hollister) Wow! QSLs from them are about as rare as Israeli pork chop recipes. (ed)
USA WRWW 7880 Personal letter from Chief Engineer Josh McNeil who says he can't verify my report without a date. First of all, I'm straight and married. Second, I think this is inappropriate from a Christian station. And, finally, this tells me something I didn't know about most of you who have already reported getting QSLs from Josh. (Kyle)
QSL News And Discussion
Luigi Sadowski writes that he's increased his QSL percentages by printing selected photos off the web and telling them it's his sister. That's a new one to me. I'll have to try it.
Bill Dernoff wants to correct his Radio Mil QSL report from last month. He says the QSL doesn't look like a tortilla. It is a tortilla. He says what's really cool is how they wrote the veri-statement in salsa.
Dan Muir sends along this QSLing tip. When sending e-mail reception reports to Latin American broadcasters, if you don't speak Spanish very well it's best to send e-mailed reports about 1 p.m. on Friday afternoon at the station location. Many station staffs start partying heavy after lunch and you increase your chance of a reply.
According to Swedish DX Commando, Vatican Radio has just released a new set of 10,000 QSL cards that when put together produce a 1:1 scale map of Vatican City.